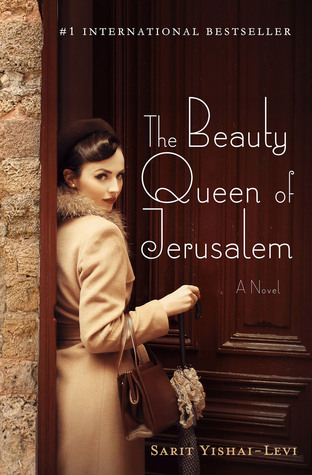 The Beauty Queen of Jerusalem
Sarit Yishai-Levi
A spellbinding tale that spans several generations of women in Jerusalem as they navigate life through complex relations that define their roles as mothers, daughters, sisters and wives. The story is told by Gabriela Ermosa, from the Sephardi Jewish community, who feels all the women in her family have been cursed to marry men who don't love them. She wants to break from the past, but first she has to learn about it from her numerous female relatives. As a result the story uncovers secrets of the previous generations that help explain the behavior of many of the women in the family.
The reader gets an intimate view into the daily lives of the extended Ermosa family. I almost felt like I was peeking through a keyhole into a families most precious moments, as Gabriela seeks to find comfort and understanding from the women she didn't always understand or appreciate. Frankly, this is one of those books that take your breath away. It was so engrossing that is was simply hard to put down.
Thanks to Macmillian Reading Group Gold for allowing me to read this book in exchange for an honest review.