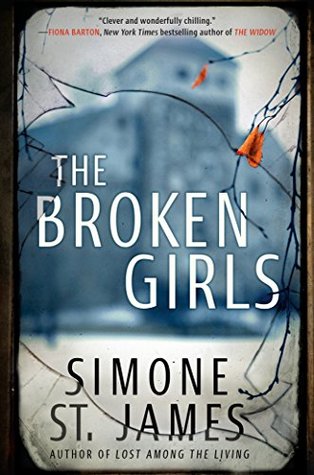 The Broken Girls
Simone St. James
In 1950, Idlewild Hall in Vermont was a school for wayward girls, complete with its own ghost and sinister atmosphere when one of the girls went missing. In 2014 Fiona Sheridan a freelance journalist is preoccupied with the restoration of Idlewild Hall mainly because her sister's body was discovered murdered on the grounds in the 1990's. Alternating between the past and present the reader is presented with background stories of the former students and with Fiona's attempts to find out what really happened to her sister, the other girls of Idlewild and the resident ghost. She would also like to know why the new owners would want to reopen a place so tainted with history and ghosts of the past.
I found this fast pace, cleverly written tale fascinating. I can't remember the last time I stayed up half the night to finish something so good. If you're looking for a ghostly mystery with a few twists, this is the one to read.
Thanks to Berkley Publishing for allowing me to read this in exchange for an honest review.