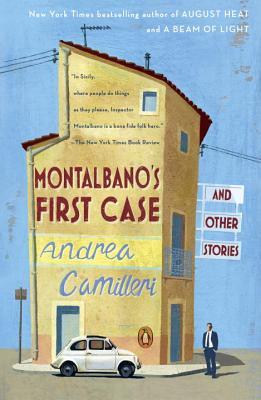 Montalbano's First Case and Other Stories
Andrea Camilleri
Montalbano's First Case and Other Stories is a joy to read, from start to finish. Fans of Inspector Montalbano will be thrilled to have so many stories in one volume. Those not familiar with Andrea Camillieri's work will find this a great place to get to know the famous detective. The twenty-one stories follow Montalbano through various periods of his life, solving cases that highlight life in the Sicilian town and countryside.
Camilleri has as warm, witty, humorous style of writing that makes the characters jump off each page. When Inspector Montalbano isn't solving a crime, or playing a game of cat and mouse to catch a criminal, he can most likely be found in a nearby restaurant dining on locally caught seafood. With good food, wine and a beautiful sea view right outside his front door, life in Vig
à
ta seems idyllic. But there is always something rumbling beneath the proud, dark Sicilian surface that will keep Montalbano and his team of detectives busy searching for answers to all the mysteries in this book. In short, there is only one Inspector Montalbano and that's what keeps us coming back for more.
This review was originally written for and published by Manhattan Book Review.