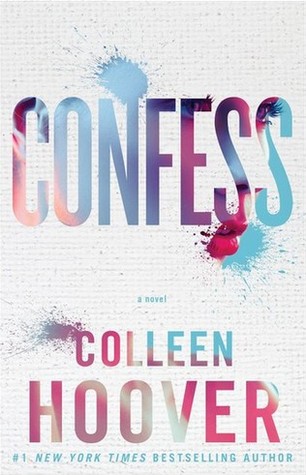 Confess
Colleen Hoover
Auburn, is a young women with a complex life. She has moved to Dallas, Texas in order to focus on what is important to her. She didn't expect to meet Owen at his art studio on her way home from work, nor did she expect to feel anything for him, but she does. The problem is that Owen also has a complex, complicated life and it might cause Auburn a world of trouble.
Confess, is book that draws you in with great descriptive powers. The author, has a wonderful talent for giving the reader a connection to the main characters. When they feel pain, the reader feels pain, when they feel joy so to does the reader. What I especially liked about this book was the way the tension builds throughout. Every few chapters the author seems to take the story to the next level, making it hard to put down.
This novel is apparently classified as new-adult fiction, a category that I have to admit I don't tend to read often, thinking I might be older than the intended audience. However, having read this I think it will appeal to all ages. Because frankly if the story is good it shouldn't matter what age the characters are. So, if you are looking for one of those books that carry you away into another world for a while, look no further than Confess.
This book came my way via Goodreads giveaway program, so I would like to thank Atria Books and the author for providing me with a signed copy.