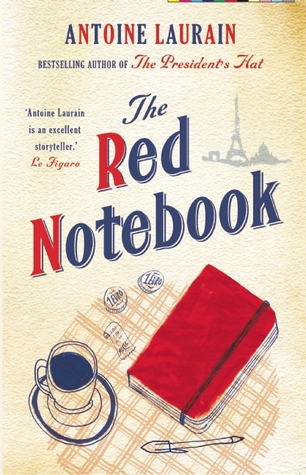 The Red Notebook
Antoine Laurain
I loved this charming little book. It was modern and fun. Laurent owns a book store Le Cahier Rouge in Paris. One day he finds an abandoned handbag, which he would like to return, but there is no identification inside. He studies all the objects inside, especially a red notebook full of comments by it's owner. Afterward, he feels even more compelled to return the handbag and the story centers on his search for the owner.
The characters come alive in this book and I felt like I knew them well by the end. The author has a way of writing that is both lively and entertaining. This is the perfect book for a lazy afternoon.
Thanks to Netgalley and Gallic Books for allowing me to read this book in exchange for an honest review.