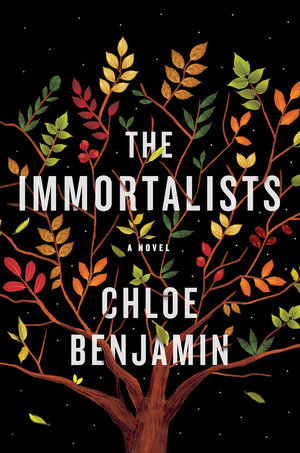 The Immortalists
Chloe Benjamin
What a fantastic book this was. There was something so addictive about it, and I find it hard to put my finger on what it was that made this so riveting. This was one of the most interesting books I've read recently.
Daniel, Varya, Klara and Simon are siblings from New York, who, at a young age, encounter a medium who reveals their future as well as the day of their deaths. When their father Saul dies the children, now ranging between the early twenties and sixteen, decide to seek out their paths in life, moving away from home to fulfill their dreams and ambitions. They have all been affected differently as a result of the information given to them by the mysterious fortune teller. Throughout this book, we follow each one as they make choices and decisions that affect not just the outcome of their lives but also their relationships with each other.
The effect is a clever and thoughtful story that gives the reader an intimate glimpse into each life and, while it sounds like it might result in a story that is somewhat predictable, it does not. I think this is what makes this book such a success, and the fact that the reader comes away with the feeling that this is a family they now feel intimately connected to and know very well. It forces one to think about destiny, fate, and self-determination not just about these characters but about life in general.
Thanks to Shelf-Awareness and G.P. Putnam's Sons for allowing me to read this book in exchange for an honest review.