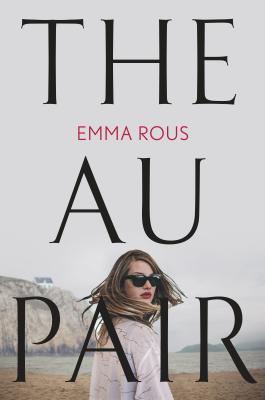 The Au Pair
Emma Rous
Seraphine Mayes and her twin brother Danny lost their mother, Ruth hours after they were born. Ruth Mayes jumped off the cliff at the back of the family's estate to her death, leaving the care of her first son Edwin, Seraphine and Danny in their father's care. Some twenty years later their father dies in an accident leaving the three siblings alone to mourn his loss with their grandmother Vera.
When Seraphine finds a photo of her mother holding just one baby the day she died she wants to know which baby Ruth is holding. If Ruth had twins why is there only one baby in the photo. To find an answer to this question, she seeks the help of her older brother's au pair Laura, who was there the day the picture was taken, the day her mother died. Seraphine is hoping Laura can answer some other questions as well. For instance, Seraphine has felt different, almost like an outsider in her own family her whole life. Getting answers from Laura won't prove to be easy since someone is trying to frighten Laura into keeping her distance from Seraphine and the Mayes family. Attempts to prevent Seraphine from learning the truth isn't going to dampen her desire to find out more about who she is, even if it threatens to destroy the family.
Right from the start, I sensed this was going to be one of those books I couldn't put down. The tension created by the author is what kept me glued to the pages and sometimes on the edge of my seat. I liked the fact that the story was told by alternating between Seraphine and Laura which gave me insight into the past and present as the story unfolds. My advice to anyone planning to read this book is, set aside some time because if you are like me, you won't be able to stop until they reach the end.
Thanks to Berkley Publishing for allowing me to read this book in exchange for an honest review.